Controversial political analyst Mutahi Ngunyi has predicted Deputy President William Ruto will not be in the ballot in 2022 and if he manages to be there, then he won't be president.
According to the political commentator, Ruto will soon be impeached and it is only a matter of when it will happen.
Speaking to K24 TV on Sunday, March 1, Ngunyi said President Uhuru Kenyatta has taken a direction that is not in favour of his deputy and is mostly likely to jeopardize his political ambitions.
READ ALSO: Kidero Speaks up after Governor Sonko surrenders gubernatorial duties to Gov't
"The question is not whether he will be forced out of government or not. The question is when. Ruto is going to be impeached. You can go and borrow a loan on that as well," he told Kiguta.
The soft spoken political analyst who is well known for his tyranny of numbers phrase opined that the fallout between Uhuru and Ruto is total and is final.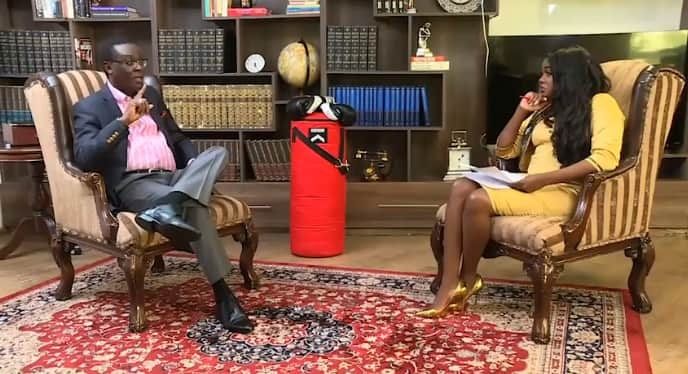 Ngunyi said Ruto's troubles with the president started during their first term in government and that the head of state was only waiting for the right time to place him where he belongs.
He argued that whereas the Constitution required Ruto to be a deputy president, he acted as a co-president and even performed roles of the president including issuing directives.
"I think Uhuru was just miffing and waiting for the second term to show him his place. All along I think Uhuru might have been genuine when he promised to support Ruto during the second term.
"But the way Ruto behaved in round one, he looked at him and decided that he would not trust him with the presidency," he said.
READ ALSO: Supreme Court Judge Smokin Wanjaka contracts Swine Flu – CJ Maraga confirms
According to Mutahi Ngunyi, William Ruto wrote his political eulogy during their first term in government.
He further opined that Ruto's woes would not end with the impeachment and that it will be done in a way that will make him disappear completely from the political map.
He said, once the ouster is done, there would be violence and clashes in the Rift Valley which will then be made to look-like he was the one behind it.
In that way, the wealthy Sugoi village breadwinner will easily be taken to the International Criminal Court (ICC) and be prosecuted as the mastermind behind the violence.