The media landscape is ever-changing and a few seasoned journalists have managed to change with the times and stay relevant. The few have created a brand that defines their style.
Radio Citizen's Swahili editor, presenter and political analyst Lincoln Njogu is one of the veterans who has managed to not only influence the media but also impact the society through his opinions. null
Speaking on Friday, October 1, Njogu shared insight as to why he has managed to have a long tenure at Royal Media Services. 
The radio presenter joined Radio Citizen in 2003, after completing his higher studies at Moi University. He stated that he has witnessed countless journalists make uninformed decisions to quit or change stations.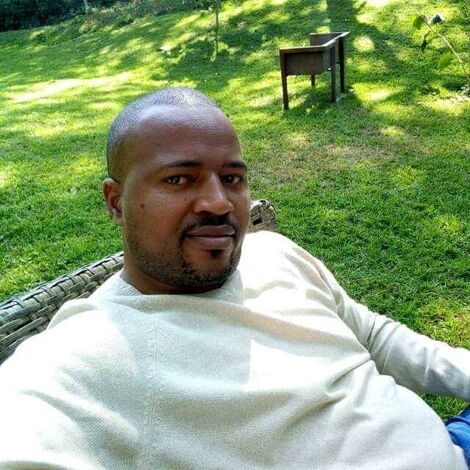 "I learnt that this career is all about passion and being relevant. It's not about money. Yes, this career tends to pay well at times, but making decisions without thinking through them costs many of us. 
"It's not a bad thing to change careers, but one should think about his future too. I have received countless offers to move on. However, what matters to me are my fans who want me to stay and also the work I have invested here," Njogu stated. null
He added that he learnt how to transform as change is inevitable. He focuses on the needs of the audience, the changes associated with digital transformation and the changing laws within the media.
Being a political pundit has enabled him to be an agenda-setter and also push for a better society. Through his show, Ninapobanwa (When I feel pressed) aired on Radio Citizen at 8 p.m., Njogu analyses, interprets and simplifies politics to the common mwananchi.
The show was inspired by the late Waweru Mburu who through his Yaliyotendeka show called out the injustices in society. null
"I prepare opinion articles on what is happening in society. I call out injustices and ask my listeners to weigh in on what politicians say. They themselves have to decide whether what they are told is a lie or the truth.
"I also focus on other topical issues that affect everyone. From the economy to finance, vices and virtues and others," he stated.
Njogu has also worked as Citizen TV anchor for 1 year. He noted that despite the radio and television booming, digital journalism is the key to the future and that is a page he is keen to add in his career as he continues touching more lives.